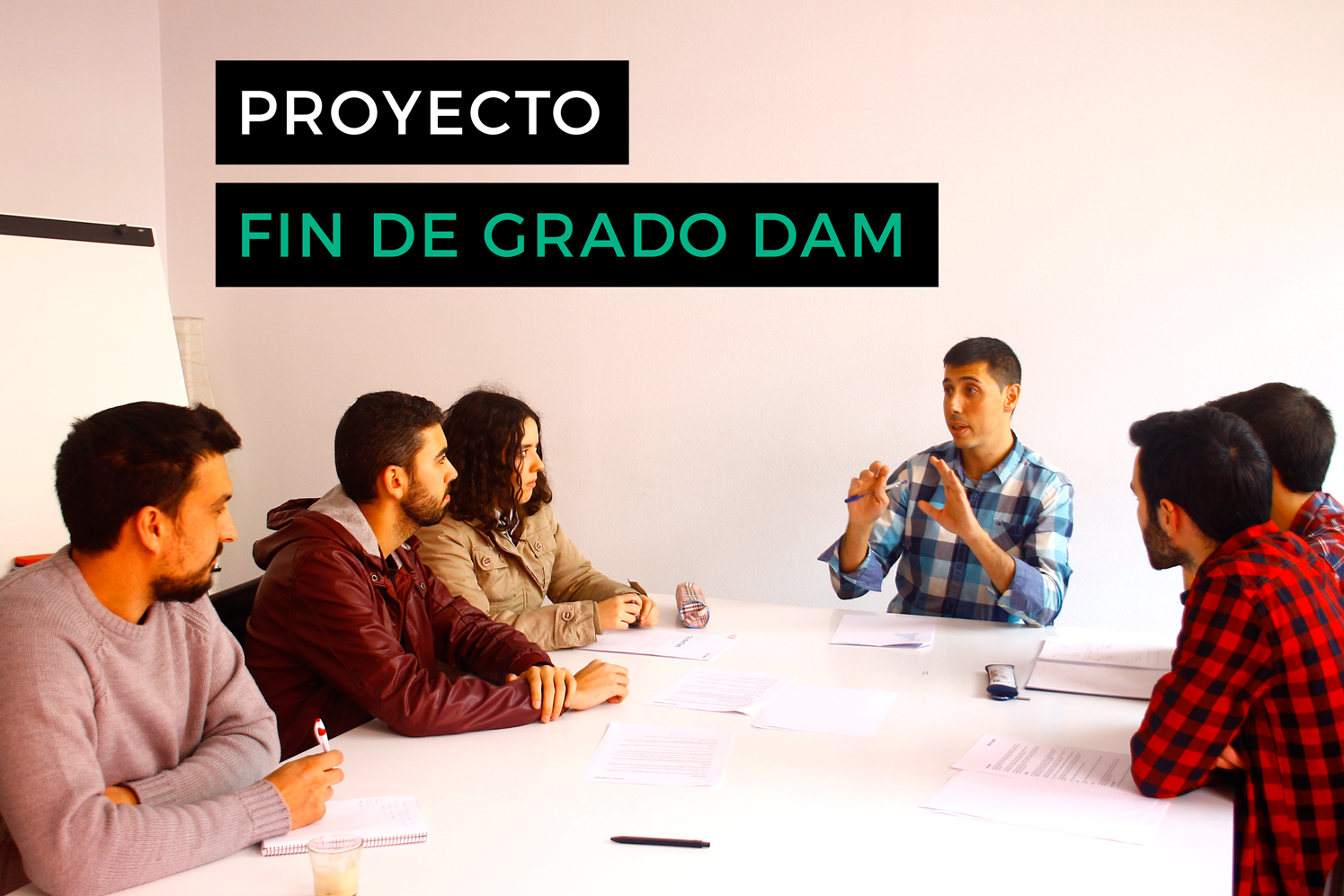 GUIDANCE – END-OF-YEAR PROJECT (DAM)
On February 19th, for the second consecutive year, we began our collaboration with IES Paco Moya in Petrer, guiding students through their end-of-year projects of the Multi-platform App Development Cycle (Desarrollo de Aplicaciones Multiplataforma, DAM).
Over the coming months, four students from the institute will be guided by one of our most experienced programmers, starting from the analytical phase of the project and working their way to the execution and presentation phases.
The project consists of the development of a game, where the main objective isn't the design or usability, but rather that they get to know all parts of backend programming and how such development affects the different sectors of the company (marketing, translation, metrics, etc.). The goal is that the students' work reflects the reality of a videogame company, like ours, as much as possible.
In the first meeting with the students we provided them with a six-page document in which the specifications of the project, the different features, panels and services that they need to develop in order to put the analytical phase and planning of the project into practice were drawn out.
Once the development phase has begun, they'll need to battle with the different languages, technologies and databases such as PHP, MySQL, Javascript, CSS, etc., and learn to manage a project on which many different people work at the same time, using tools such as GIT. They'll have the support of our colleague, Enrique Muñoz, the Head of Enterprise Solutions. In addition, they'll have to work on important skills such as planning and analytical abilities, problem solving and, above all, teamwork.
In weekly meetings with Enrique, they'll discuss problems that they've uncovered during the process and/or any possible technical doubts so that they can be resolved and the development can continue. First the students would try to find the solutions on their own, which would reinforce their learning experience.
We'll see some results in a few months.
To be continued…