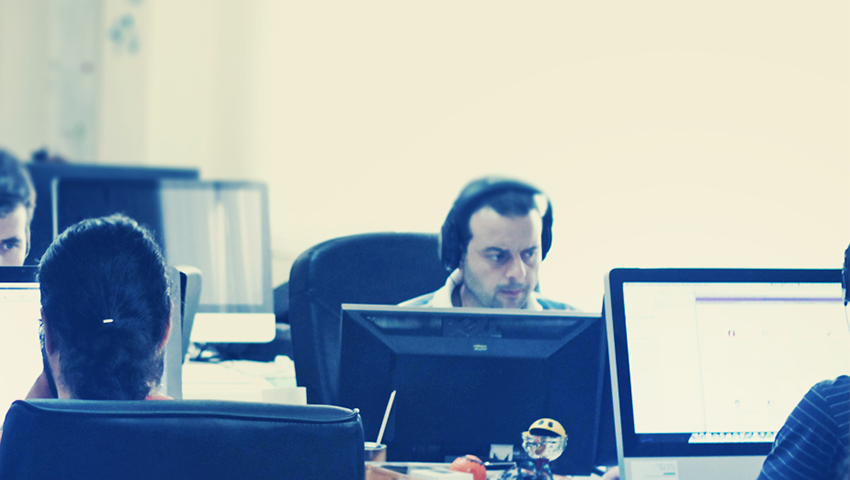 Being a Fantasy Programmer |­ The FTB Lifestyle
Throughout the time that has gone by, throughout the time I fought, throughout the time I suffered, I never gave up. What would our life be like without the infinite power of a bit that's so small and minuscule, yet it'scapable of taming seas and building mountains?

Well, here I am, at the dawn of a new destination, with the momentum of a child who's just beginning to walk — continuous, tireless. Not all beginnings are worthy of their end as there is a long stretch that doesn't stop the determination of leading you to an unexpected end. Where will this murky fate take us? What sweetness will we enjoy and what bitter trances will we cross? Just by walking along the path we'll stumble upon a part of it.
There was a time, not too long ago, when Fantasy Manager was called, not by its own merit, a mistranslation of a language that was tirelessly forgotten by us. It's nothing but the knowledge that we acquire and add into our backpacks, based on our attitude and, ultimately, our own definition of human beings. What's the secret behind all knowledge if it's merely training the brain? The secret, in my opinion, is the enrichment of the soul and completeness as a person.
From The Bench, all and none. Our path in life has brought us together here, in this office. It is known that this company was built out of friendship and that is how it remains today. In this fertile climate the "smoke" is inevitable. We've got ideas and more ideas, humor, fun tasks, and other less fun tasks make up our daily agenda.
There are moments in which everything is smooth sailing, unstoppable, and other moments in which frustration takes control of us. We can't control everything and, because of that, we depend on others whose intentions and actions don't coincide, in certain moments, with our desires and needs.
In From The Bench there is no lack of friends, there is a great environment and many challenges. Each day we learn something new. We never stop growing as people, as we aspire to be something great, greater than ourselves. We aspire to belong, create and be… a great company.