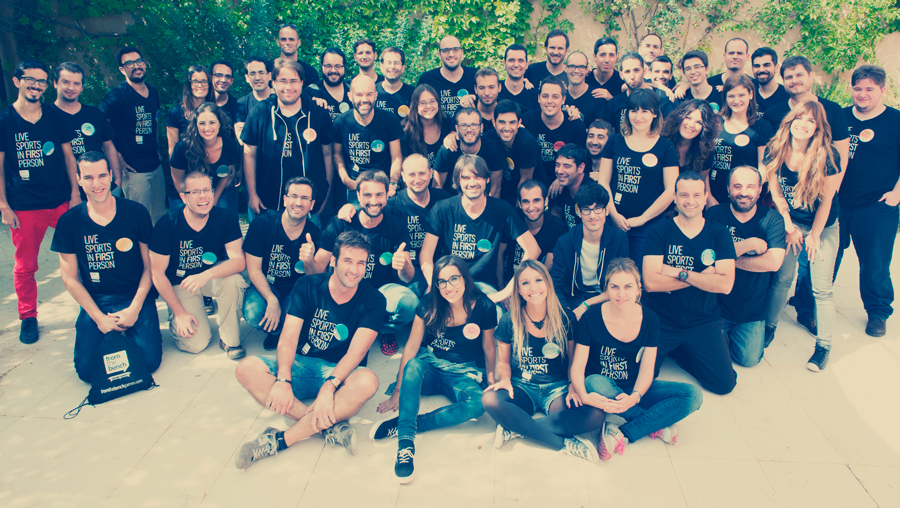 NO, WE'RE NOT LIKE THE OTHERS.
In From the Bench, we aren't like those kinds of companies might think about: With a boring and silent office in which the boss always takes control and everyone stays quiet.No, we're not like the others. You could show up to our office one day and try to point out one of the supposed bosses out of the more than fifty sports fanatics that make up the team, and we can assure you that you won't be able to guess it on the first try. They're just like everyone else.
No, we're not like the others. Because a company in which the employees can dedicate the same amount of work in developing the best sports managers as in telling bad jokes in a chat, a worse one every time, never stops being an interesting one.
No, we're not like the others. Dedicating some time to play ping-pong, or foosball on some occasions, or even being told that you won't be working one evening because there's going to be a championship of both games, continues to be a very common practice here.
No, we're not like the others. Because in a company that had more than fifty million app downloads, it isn't normal that there isn't one single person in a bad mood, with incorrect behavior, and without anyone's voice being higher than the other. Here, everything is resolved with the power of teamwork. This SHOULD be the same for the others.
We'd like to welcome you to our blog, where we will show you the adventures and misadventures both of our company itself, and of all who are a part of it in a simple and pleasant way. And above all, no matter how many times we can say it: WE'RE NOT LIKE THE OTHERS.