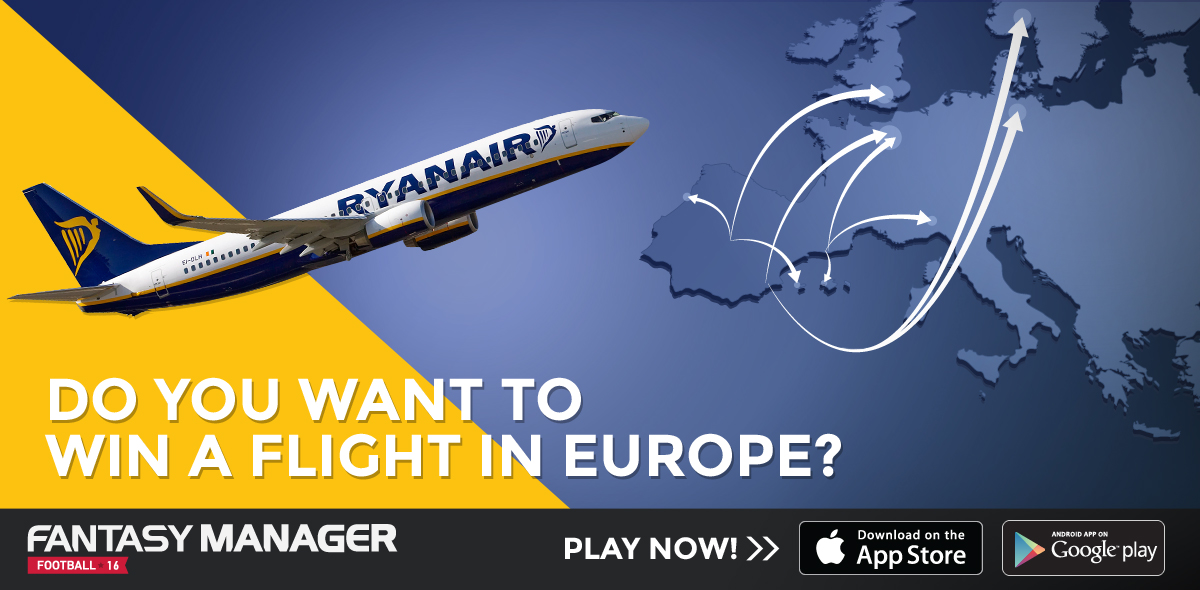 WIN A FLIGHT IN EUROPE COURTESY OF RYANAIR
What do you think about the chance to win a flight in Europe from Spain just by playing Fantasy Manager Football 2016?Yes, that's right! Starting Tuesday, January 12th, you'll be able to compete in the latest Superleague with the most exclusive prize we've ever delivered.
Get ready to challenge as many managers as possible and reach first place. The competition will be live, with no breaks in between, until January 29th.
You'll be able to choose destinations such as London, Paris, Oslo and Ibiza among others. What are you waiting for?
Start boarding and don't let this fantastic prize courtesy of Ryanair and Fantasy Manager Football slip by you!
Please check the prize conditions here: www.fantasymanagerfootball.com/wp-content/uploads/2016/01/conditions_ryanair_promotion_fromthebench.pdf