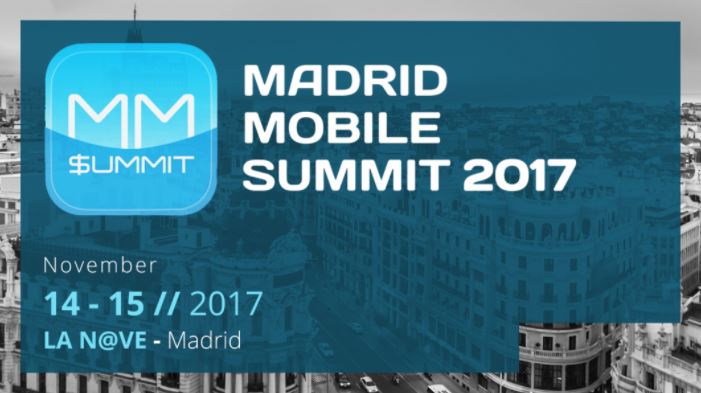 We're participating in the Madrid Mobile Summit!
Once again, we've abandoned our humble abode to show From The Bench to the world, to continue learning and, most importantly, to network like crazy. In this occasion we'll do it at the Madrid Mobile Summit, the European edition of the well-known event focused on mobile ecosystem professionals. The previous editions were held in different cities of Israel.
Throughout the 14th and 15th of November, many companies from different economic sectors, such as communications, video games, home automation, telephone and banking will meet in "La Nave (the old Boëtticher Factory)" in Madrid. This isn't just an event about consolidated businesses that have introduced their marketing strategies based on mobile platforms, since the MMS will also be a place for start-ups to show their work and gain support. We'll see other names like BeChekin, Bigvu, BNeXT, Cargoback, Mr. Jobot, and many more.
In the mobile video game sector, we'll accompany other great professionals such as Sean Clark from Big Fish Games, JuanJo Monge from LabCave and Javier Castro from Google. Our CMO, Davíd Cremades, will represent us during this important event.
In addition to holding important meetings with several partners, Cremades will participate in two central activities throughout the morning of the first day. The first activity, which will be at 11:50 a.m., is called 'Leveraging the passion of sports fans to produce freemium mobile games'. In this talk our CMO will go over the From The Bench model in depth and give his personal views on the 'pros' and 'cons' that it has. Then, at 12:10 p.m., the 'Challenges of social user acquisition and monetization for games' activity will begin. This will be chaired by Cremades, Castro, Mika Kuusisto of Propagate and MediaPumppu as well as Roy Tzayag of Ilyon Games. In this second activity, the speakers will share their current experiences in user, where actions in social media networks are more important than ever.
Our participation in the first European Mobile Summit, together with other video game companies, only confirms From The Bench as a national and international benchmark in mobile gaming. Although the special tickets are already sold out, it's still possible to attend our CMO's activities by purchasing the basic pass on the event website for €59.
We hope to see you there!