Succeeding in #ElxEmplea2017
Last Thursday, two of our best signins travelled to Elche (Alicante) to represent us in the 3rd edition of Elx Emplea, a forum aimed at providing professional training to candidates and bringing together of these candidates and potential employers. On this occasion it was focused on the improvement of digital skills. Once again, this local event was celebrated at the Congress Center between the ground floor auditorium and the exhibition hall, which was the place chosen for the business loop.
On this occasion, From The Bench was invited to occupy the stand in this event, alongside the hostesses of Ingeniero Job (right) and Alicoach (left). Until it came time for a coffee break, we spent our time visiting the stands of other companies and learning more about their projects, like the type of profile they were looking for in the mini job fair. After the break, the place filled back up and excitement filled the air again: a large number of people came up to the From The Bench stand to learn about the company and its needs.
Creer que los videojuegos son cosa de niños es un tremendo error 😏 #ElxEmplea2017 pic.twitter.com/fk8x1wycTo

— FROM THE BENCH (@fromthebench) 30 de noviembre de 2017
Our tablet with the game Football Bros (available on Android/iOS) was also a complete success. We used it to propose a contest in which the player with the most points at the end of the day was the winner. Simultaneously, we had another photography challenge on Instagram with the tag #I:corazones:FTB, in which the winner would be the user with the most post likes. Our respective champions were Beatriz and Carmen. The first won a merchandise pack consisting of a sports shirt, a football and a backpack. The second winner, in addition to that, won a guided tour of our office.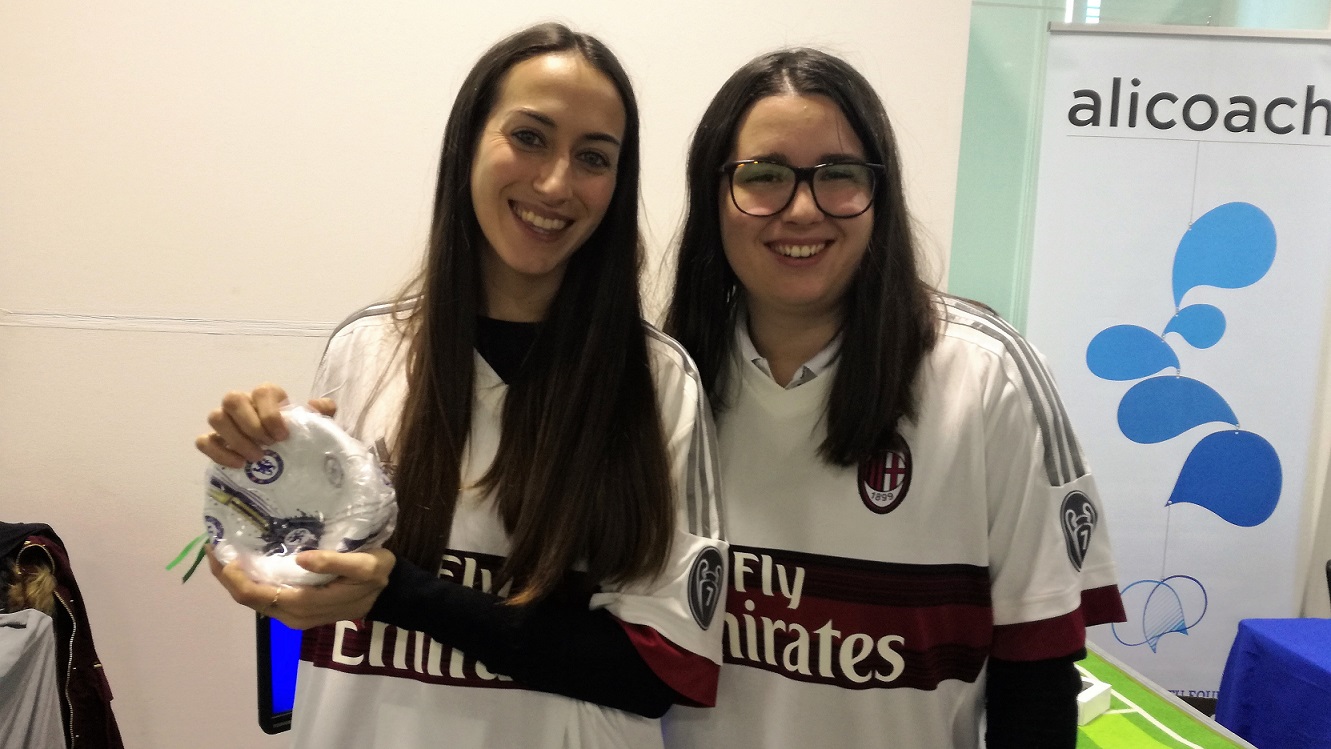 The need to control our stand kept us from being able to communicate as much as we would have liked to. In the auditorium, there were many great public figures from different companies and entrepreneurship, with much knowledge to share, such as Nilton Navarro of Infojobs, whom we had the pleasure of welcome to our stand (even though we realized it a bit later!), the great Silvia Leal, Guzmán Martínez and Esperanza Navarro of Gioseppo, among others. We really hope to be able to meet everyone again on different occasions in a way in which we're able to network in a comfortable way.
This is the second time that From The Bench has participated in an edition of Elx Emplea as a collaborating entity. During the first occasion, in 2015, we shared a round table with Hawkers, Oh My Cut! and other successful business projects. What we all had in common was that we were managed and developed in the province of Alicante.