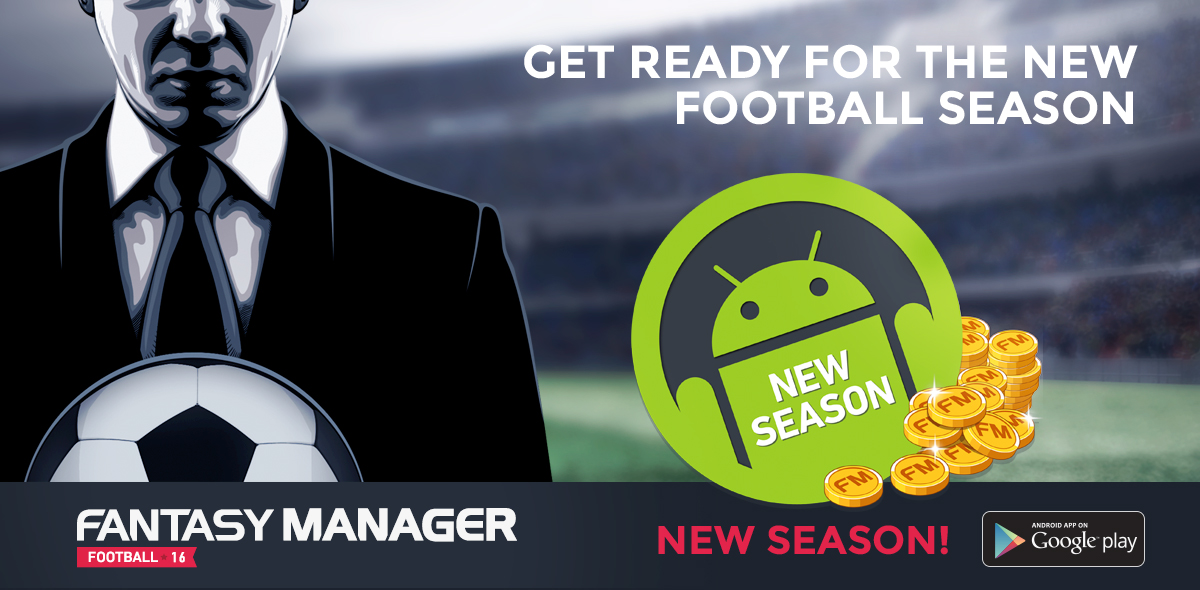 GET READY FOR THE NEW SEASON OF FOOTBALL!
The new season is already here! The greatest football clubs have already presented their new stars and the fight for the biggest titles will go on until the end of May.You still aren't up to date on the latest news of your favourite team? You don't know where to find the most essential applications? Well you're in luck! Google Play has put together a whole bunch of applications with which you can turn yourself into the number one fan of your dream team.
Fantasy Manager Football 2016, Be a Legend, Real Madrid Fantasy Manager, Manchester City Fantasy Manager, Paris Saint-Germain Fantasy Manager, AC Milan Fantasy Manager, Juventus Fantasy Manager y Borussia Dortmund Fantasy Manager are just some of the applications that you can find that will help you enjoy the best football like never before.
Also, now you have the chance to get a very special offer which will allow you to increase your team's funds and become even more powerful.
Turn yourself into the manager of the most important clubs of the old continent. Sign the best players, increase their level, send them to sign autographs for their fans, and much more. All of your hard work will turn you into the champion in all of the competitions that Fantasy Manager has prepared for you for this new season.
Now you don't have any excuse. The season has begun, yo